Experience – Creativity – Expertise
Services
From the writings of ancient civilizations to the most modern form of typographical styles of today there was, and always will be, as part of human nature the need to capture in writing what we think, what we imagine and what inspires us. 
At Retikas Printing House we believe in the inseparable relationship between this need of human expression, the always evolving art of graphics and the multi-faceted technology of printing. They give tangible form to our inspiration and creativity and we encounter it in every aspect of the world around us. 
We are here for every small or large printing need you may have, professional or personal, and we are pleased to offer you high-quality, aesthetic and modern printing services.
CREATION
PREPRESS
PRINTING
POSTPRESS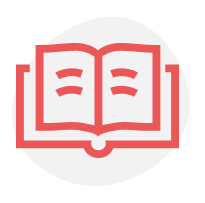 Books
(Books - Writing Works - Art Library)
A book is the perfect way to present your work or products in paper form. With our know-how, the quality of the materials we use, and the advanced technology we have, we ensure excellent digital or analog printing and paging quality of your work, on simple or special paper, with or without special edits (waffles, relief, cutting, varnishes, thermotypes, etc.). So you can choose from a wide range of printing options and binding, tailored to your individual requirements.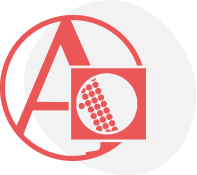 Brochures
(Leaflets - Flyers)
Company flyers are a direct and effective way to get your company up and running and let your purchasing public become aware of the products or services your business offers. An important factor in the success of a promotional campaign using this form of advertising is the correct design and aesthetic projection in order to activate and enhance the candidate's desire to obtain what you offer. Our experienced and qualified staff can help you achieve this goal with innovative design ideas and proposals and high quality printing.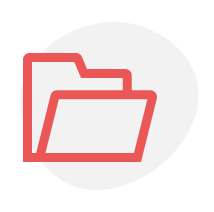 Communication Prints
(Envelopes - Stationery - Invoices - Presentation Folders)
Communication forms are an important part of your image and professional presence. They are a powerful way to capture the unique features of your business. From your business stationary to your invoices, we have a wide range of suggestions to meet any special business and corporate needs you may have.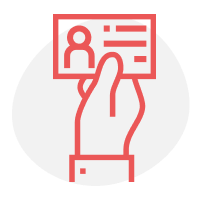 Business Cards
At every important meeting, your business card is a powerful tool that allows you, in an immediate and effective way, to introduce yourself and offer your leads or partners the necessary information about your business profile and corporate identity. At Retikas Printing, we use excellent materials in combination with advanced printing techniques on plain or special paper, with or without special processing (wafers, embossed, cutting, varnishes, thermopes, etc.), thus guaranteeing an excellent printing result that will suit you well.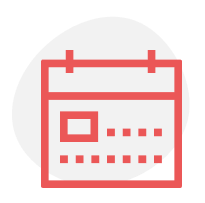 Calendars
(Diaries of Various Types & Dimensions)
The Calendar is a printing product that is always useful for your personal or business space throughout the year. To remind you of events and appointments that matter to you, to decorate your office or wall, and also as a promotional tool for your business. Create your own calendar with designs and images that express your personal aesthetic. We at Retikas Printing House guarantee you high-precision, high-quality printing for a brilliant and elegant result.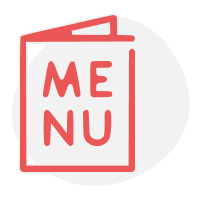 Catalogs
(Menu Restaurants — Coffee Catalogs)
Menu catalogue is a powerful advertising tool that creates an important first impression of your business. At Retikas Printing House we recommend ideas and solutions and provide you with a final, high-end print result on plain or special paper, with or without special processing (waffles, embossed, cutting, varnishes, thermotypes, etc.), which will detail, clarify and welcome the variety of products your shop has, and help create a positive impression for your customers.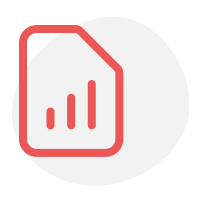 Invoice Blocks & Accounting Forms
(Pre-printed invoices - notebooks)
For your business needs, you'll find pre-printed accounting forms and computer and professional organization products in order to record transactions and business data and help keep your company running efficiently. You will definitely find the form you need, all you have to do is choose among the wide selection we have!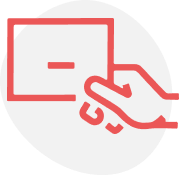 Invitation Cards
(Wedding Invitations - Baptism - Events)
For your important personal and professional events, the announcement and invitation sent out to your guests are the first and foremost point of reference. At Retikas Printing, we know the invitation you share with your guests is of particular importance, therefore we have excellent print and cutting quality, a wide range of options to choose from plain or special paper, with or without special treatments (waffles, relief, cutting, varnishes, thermopes, etc.), a variety of designs, modern equipment and many years of know-how.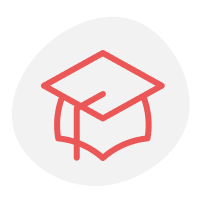 Academic
(Thesis Printing & Binding)
In your graduate and diplomatic work we are right by you, knowing that very often a strict framework of printing standards must be followed. We want to support your work by providing you with a high-quality printing result on plain or special papers, with or without special treatments (ripple paper, embodies, cutting, varnishes, thermotypes, etc.), which will be worthy of the academic seriousness required in this particular type of printing publication and the weight of its contribution in fulfilling your professional expectations.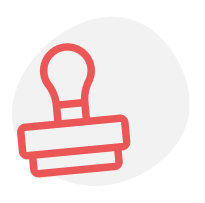 Seals
(Wooden - Mechanical Self-Melting - Bronze - Metal Embossing)
Your stamp can be used as an official symbol of your business property, to enhance your corporate identity, but, also at a private level, to express a special personal message. Whatever use you want it for, Retikas Printing has the solution. We create your own special stamp for you, in whatever size and type you want. Our advanced technological equipment, our many years of know-how and the high-quality materials we use guarantee excellent construction and impeccable output.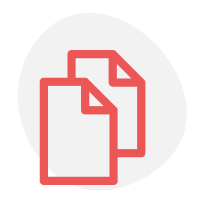 Photocopies
(Color and Black & White Photocopies)
Whether in black and white or in color, photocopies are now an integral part of our day-to-day personal and professional engagement. At Retikas Printing House, we know that paper copy requirements are varied and differ in both number of copies, size and paper type, and in a color combination of font and image. Our many years of experience and know-how and modern equipment guarantee us that we can respond well and qualitatively to any need to replicate photocopies.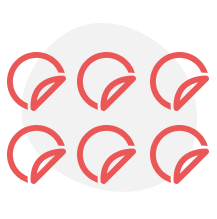 Stickers
(stickers in various shapes & colors)
Self-adhesive printing can be a fast, easy and delicate solution for every professional or personal situation. From advertising and aesthetic intrusion to your space decoration, trust Retikas Printing Services to provide you with excellent print quality with high-end materials, ensuring you have a printed sticky product separate, which will impress but endure in time.